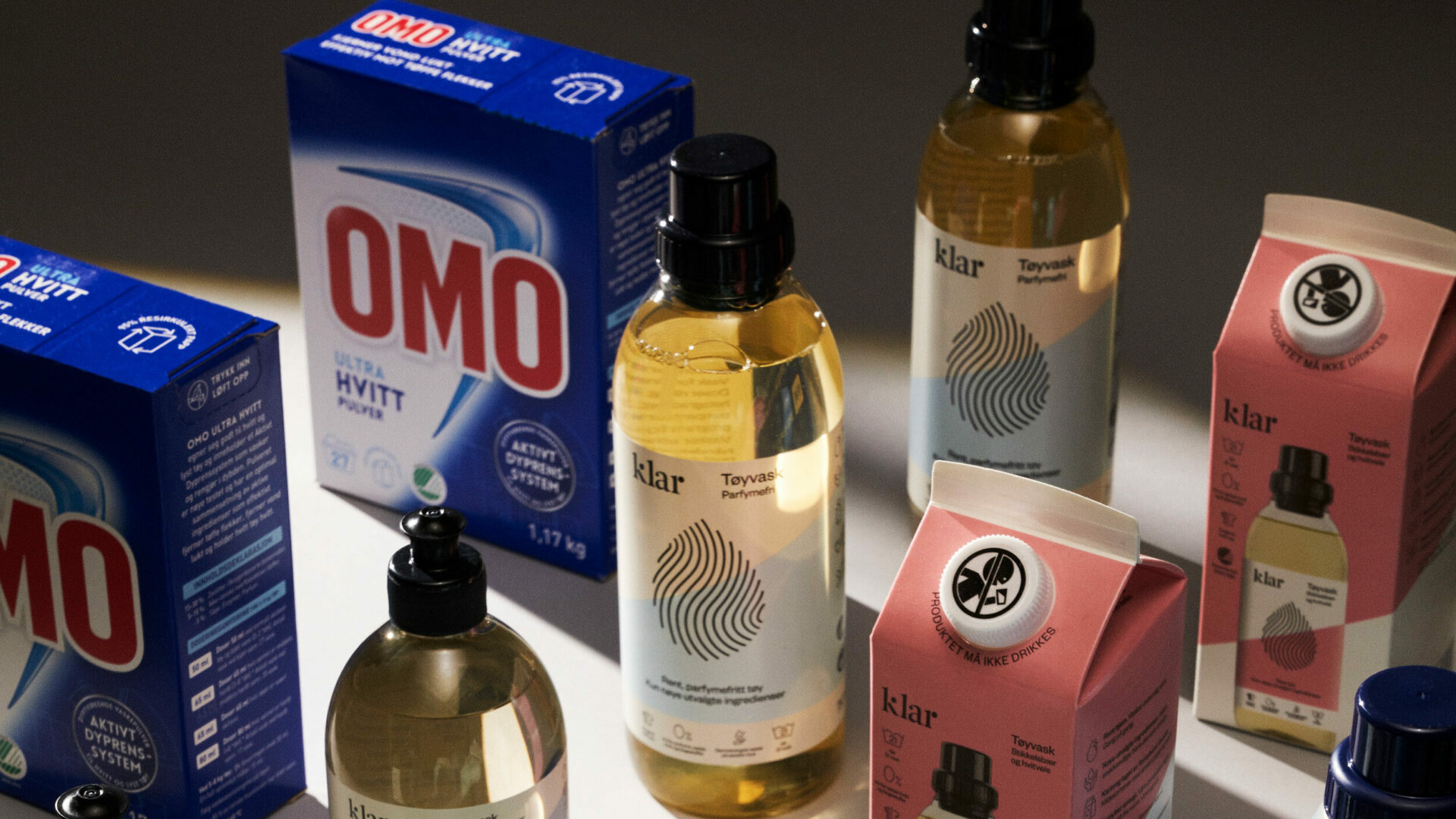 Orkla Home & Personal Care Norge
About the company
Orkla Home & Personal Care is the Nordic region's leading – and Norway's largest – supplier of cleaning and personal care products.
This long-established company has developed cleaning and personal hygiene products for several generations of consumers. Its roots date back to Lilleborg's factory on the Aker River in 1833.
The company's best-known and highly popular brands include Zalo, OMO, Blenda, Jif, Define, Solidox, Jordan, Dr Greve, Lano and Bliw. Many of them are over 80 years old, while others are successful newcomers.
The products are primarily sold through the grocery trade, but to some extent also through specialised retailers and pharmacies.
Orkla Home & Personal Care was one of the first in Norway to focus on systematic brand-building, and has succeeded in developing products that have been extremely well received by Norwegian consumers. The strong position many of its brands hold today can largely be credited to innovation, based on good consumer understanding.
With the takeover of Jordan's and Cederroth's cleaning and personal care products in 2012 and 2015, respectively, Orkla Home & Personal Care has become a Nordic company with a significant international oral hygiene business. The acquisition of Riemann and its P20 sunscreen in 2017 further strengthened its global operations.
Orkla Home & Personal Care is the only company of its kind that runs its entire value chain, including product development and production, in Norway.
Orkla Home & Personal Care has a total of six factories. They are located at Ski outside Oslo and Flisa near Kongsvinger in Norway, Falun in Sweden, Hillerød in Denmark, Radzymin in Poland and Kuala Lumpur in Malaysia.