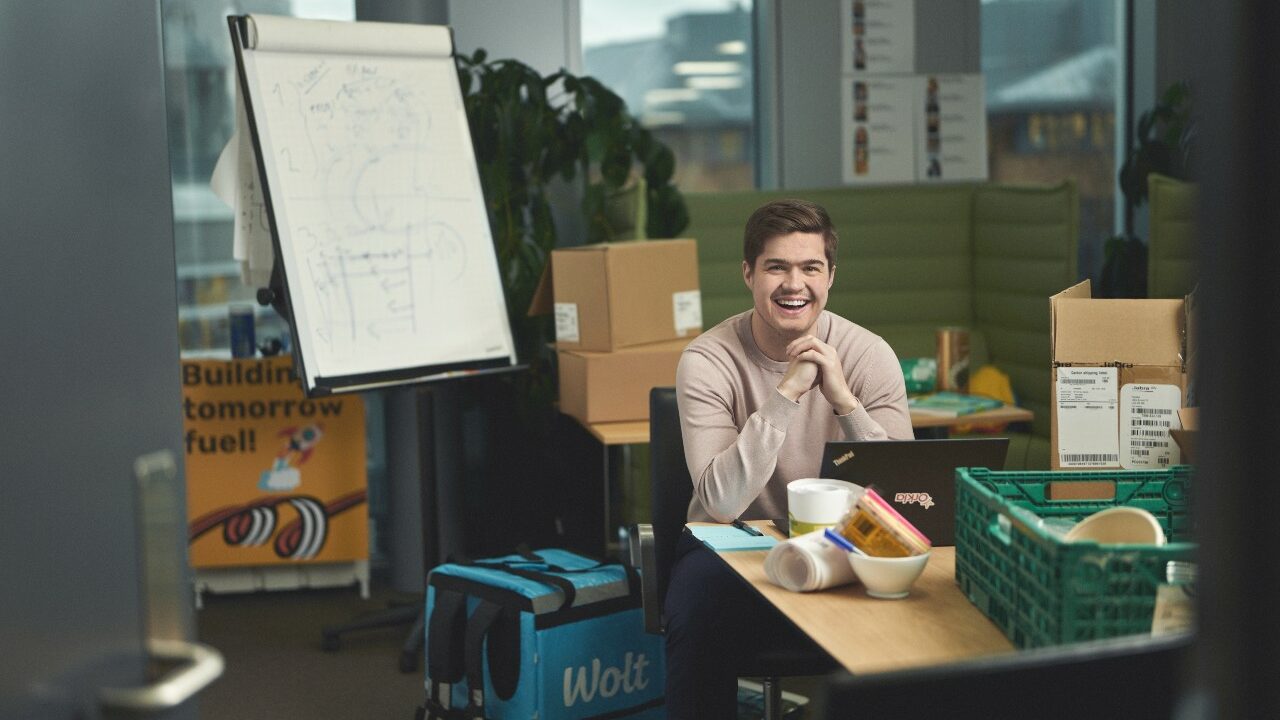 Business Developer Martin Skraastad – Got his dream job
"If you're interested in food and are passionate about building strong brands, there are not many other places in Norway that are better than Orkla." This is the opinion of Martin Skraastad, who has "always" wanted to work for Orkla.
Martin Skraastad used to work for the local Kiwi shop when he was at sixth form college in his home town of Kristiansand. He noticed the shopping habits of their customers:
"I often used to wonder what prompted their choices. For example, there might have been four different types of tomato sauce next to each other, but what made them choose one sauce over the other three? That's when I realised that it's all about branding. And consumer behaviour. Price, brand and taste – those are the things that determine what you select from the shelves. When I noticed that the Orkla logo was featured on many of the most popular products, I realised that that was where I wanted to work."
Martin remained faithful to his goal right from his very first day at college. He left Kristiansand and took a Bachelor's degree in international marketing from BI Norwegian Business School and spent one semester living in New York. He then studied for a Master's degree in strategic marketing management, also at BI. While he was doing his Master's degree he was given the opportunity to apply for an internship with a company.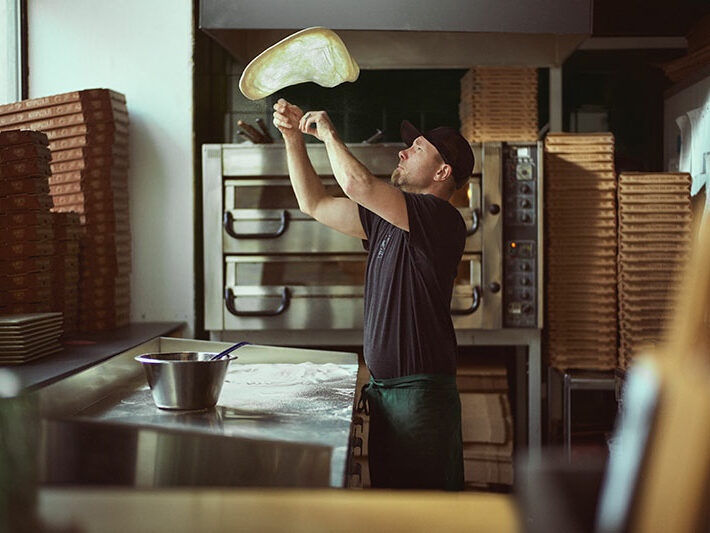 Eager for more work
"BI grants approval for a two-month unpaid internship with a company as part of your studies. That was perfect for me because I prefer to work with practical things in the real world. And I knew that I wanted to work for Orkla. I also have friends who have worked here and who have boasted a lot about their workplace," says Martin. He continues:
"The funny thing is that after my interview I was told that they had never met anyone who had told them so many times during an interview that they wanted to work for Orkla. I was accepted and I worked for two months in a small department that was tasked with looking at innovation across the group's business areas. That made me even more interested and I was allowed to work there once a week until Christmas. Eventually I was told that I could have a permanent job after completing my studies. I started in May 2020, as soon as I had submitted my Master's thesis," he says.
Despite his relatively short employment history Martin has managed to have three different positions at Orkla since he did his internship. He started as a Junior Brand Manager. Then Brand Manager. And now he is a business developer for Orkla Foods, a title that he has held since March 2021. But what exactly does a business developer do?
Develops new concepts
"The team I belong to is working on promoting new concepts that could be on today's top line, i.e. new ways of bringing growth to Orkla Foods Norway. We are like a kind of start-up company in the Orkla system and we work differently to the rest of the organisation," says Martin. He continues to explain:
"Innovation in our part of the industry is often about improving or creating new flavours, but now we need to think bigger, put things more in context and focus primarily on consumers' needs. We have conducted 300 consumer interviews, prepared reports and defined some core insights. Based on that knowledge, we have created growth platforms from which we can test out new business ideas," says Martin.
"Could you provide a practical example?
"That's not the only thing we can talk about, but a recent example involves pizza. We know that 25 percent of all the pizza consumed in Norway comes from the freezer counter. This means that 75 per cent of them are not in the freezer – and we would like to be present in that part of the market as well. For my generation, ordering a take-away pizza is the new frozen pizza. So we are offering Grandiosa pizzas – soon to be followed by the Big One – i.e. you can call and order them as take-aways that have been prepared in what we call a ghost kitchen or a cloud kitchen," Martin explains.
He says that Orkla has entered into an agreement with a restaurant kitchen in Oslo where they make a number of different products for home delivery, not just Orkla's brands.
Orkla delivers ready-made bases and sauce for these pizzas, for which they own the recipe. The kitchen then provides the topping. The concept is completely new and is still undergoing trials.
"I've been to that kitchen and it's fascinating to watch. There you have deep-fryers, sushi benches and pizza ovens – and a whole wall of iPads for receiving orders.
A rewarding job, with responsibilities
"We are not operating with large volumes yet, but this is how we have to do it – roll it out gently, make adjustments as we proceed and then boost the quantities when we see that such is justified. Oslo is a good place for testing out new concepts – we can operate with completely different volumes, we have a good distribution network and everything else we need."
"How long do you spend on developing a concept?
"That varies. It can take a year to develop a new product from concept to launch. However, the business initiatives that we are currently working on may take less time. It is very rewarding to have the opportunity to work on this type of development in such a large company. Orkla has a huge catchment area in Norway and we are reaching an incredible number of people. The fact that I can influence what people eat during a day is very rewarding for me."
"Do you think about that?
"Yes, I do. I believe that we have a responsibility for public health. Our products are found in most homes in Norway, and that involves a commitment. It was also one of the reasons why I wanted to work for Orkla, so that I could help to find good solutions for consumers. Consequently the analytical part of my job is so important and rewarding, enabling us to see connections and solutions. Many people think that marketing is all about design, advertising and social media. It's a lot more than that."
Name: Martin Skraastad
Position: Business Developer
Department: Marketing Department at Orkla Foods
Employed by Orkla since: Started his internship in autumn 2019, permanent employee since May 2020.
Martin's best advice for anyone wanting to work for Orkla: "Think of yourself as a salesperson, because when you apply for a job here it's your expertise you'll be selling. Be curious and find out how you can fit in with us!"
"Have you found your dream job?
"Yes, I would say so. Orkla enables its employees to do their jobs well. All the technical aspects are in place, the professional and social working environment is good and we have great facilities at Skøyen which include a fitness centre and a fantastic canteen. They also focus on their employees and give us the opportunity to continue developing all the time. Having a theoretical basis is great, but it's not until you start working that you learn most."
"Where will you be in five years' time?
"The most important thing for me is to have a working day where I feel that I have a great influence on what is happening and that I can help to shape people's everyday lives in a good way. So I'd like to go a long way, preferably here at Orkla. Southerners like me are humble by nature, but I wouldn't say no to a management job eventually."