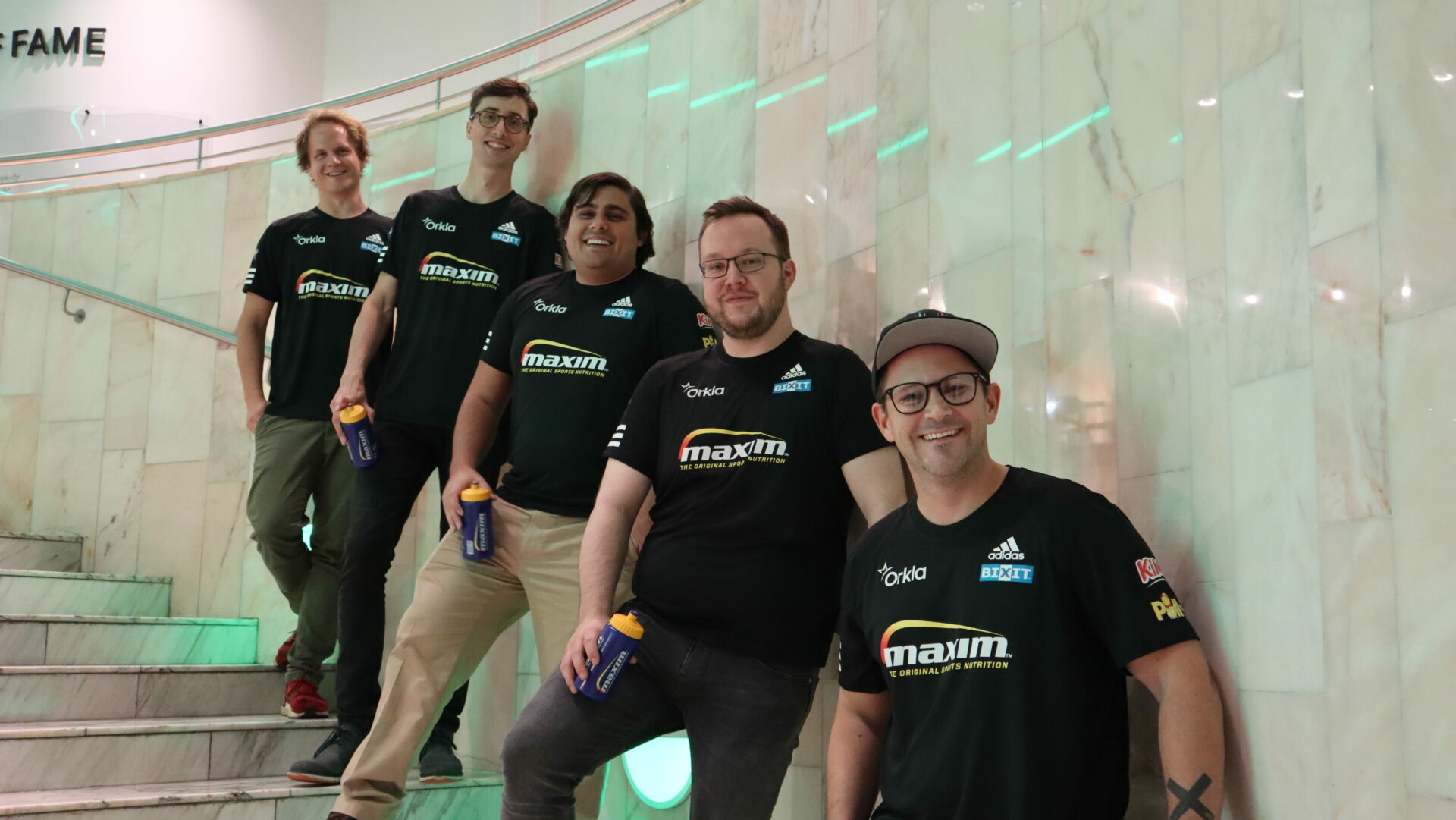 E-sport in Orkla
E-sport is the future of corporate sports. It promotes well-being and engagement. Today, 2.7 million Norwegians play computer games, and an increasing number of businesses are using e-sports as a social platform for their employees. Orkla is no exception. At "bedriftsligaen.no" you can play with colleagues and competitors in your spare time. A total of 57 teams have taken part in this year's season.
Builds relationships across departments and businesses
– This is the corporate sport of the present and the future. By participating, you meet employees and partners with whom you can socialize across departments and businesses. This has great benefits for the employees and their well-being, says Karoline Nauste at Orkla.
Orkla forms bonds through the Business League
In Orkla, it was the HR department that initiated the process of signing us up for the Business League (Bedriftsligaen).
-Karoline Nauste at our central HR department was in contact with the Business League. A post was made on Yammer, which is a work-related social network, that they were looking for someone in Orkla who was interested in playing Counter-Strike. I saw this post and expressed my interest. Magically, I ended up becoming the team leader and had the pleasure of finding more colleagues who wanted to play. I contacted everyone who liked the post and asked if they wanted to play. I also asked colleagues I knew played games and got them to join, Aurtande explains.
-Many of us have formed stronger bonds, says team leader David-Konrad "nexkex" A. Aurtande, who leads a large Orkla team.
The Business League has also helped participants from different departments to get to know one another.
We knew each other as colleagues, but our friendship has grown thanks to Counter-Strike and many of us have formed stronger bonds. Our friendship has improved.
A varied team
An important element in the Business League is that the teams that sign up face even opposition. Aurtande feels the team has faced varied opposition this season.
– We think that our division is a bit varied. Some teams are very good and some are far below us. We are somewhere in the middle with a varied team. We really get to challenge ourselves, says the 38-year-old.
The finals in the Business League are about to begin. At the same time, the world's largest Counter-Strike tournament is also well under way. Aurtande himself does not follow e-sports, but there is an increasing amount of Counter-Strike-related content on his YouTube channel. The team now has a new topic to discuss at lunch.
– Many of us have now spent many hours on Counter-Strike and we have developed into better players. We now have more to talk about at work. Some on the team are interested in e-sports. Me, personally – not so much, concludes Aurtande.
The Business League's first series game has concluded, and the four best teams from each group will compete for victory in a division-based playoff. Orkla, who could initially enter two teams due to player numbers, are now ready as the final team from 4th division group A.
– We actually have enough players for two teams, but we've rotated them a lot so that everyone gets a chance, says team manager David-Konrad "nexkex" A. Aurtande (38), smiling.
The 38-year-old refers to himself as a real veteran when it comes to Counter-Strike.
– I've been playing Counter-Strike since it first came out in 2000, but I hadn't touched it in nearly 12 years before we started with the Business League. I still reminisce about when it was in its beta-version.
Master Blaster, an e-sports league for businesses
Master Blaster has created Norway's leading corporate league in CS:GO (Counter-Strike: Global Offensive) over four seasons, with 57 participating teams from large and small companies.
A total of 568 players competed in 224 matches during the spring season 2022. Many of the matches are broadcast live with professional commentators. Cheering sections and "watch parties" have emerged in a number of workplaces. The Business League is engaging.
The companies are proud to offer a modern team building service to their employees. We see that several people talk about the experience on social media. Trophies are photographed, and the commitment shown by the employees is high. Through customer surveys, we have discovered to what extent the social aspect positively affects companies, both as participants and spectators.
THESE ARE ORKLA'S PLAYERS
David-Konrad «nexkex» A. Aurtande
Patrik «bujst» Henriksson
Mark «Sneaky_Ghost» Willard
Mattias «Minim0ffa» Nyberg Hedlund
Helge «OneFiftyLashes» Garder
Stian «Smacker» Gravdal
Pål Espen «PLY» Bru
Camille Victor «BigB» Prunier
Mickel «Archimago» Segalstad-Slaatto
David «Rays Of Sunshine» Schøne