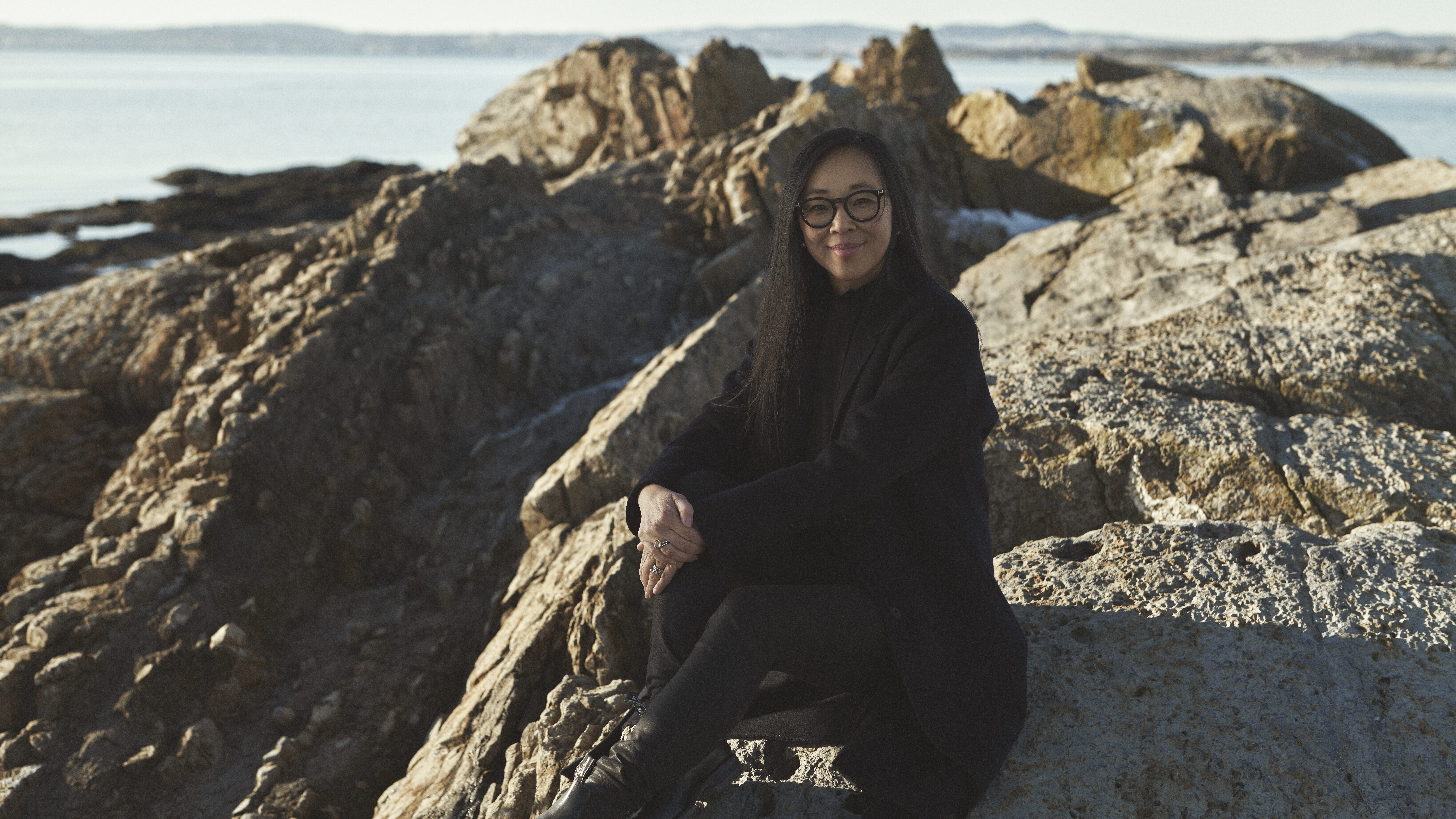 Managing Director of Orkla Ocean AS – A world of opportunity
"It is incredibly exciting to build up something completely new, especially when the aim is to improve the health of the planet – and most people," says Linn Anne Bjelland Brunborg. She wants to change our eating habits and save the world at the same time – with seaweed and kelp.
"I've always been very driven by values. I know that it might sound a bit ostentatious when I say I want to make a difference. But I really do. And I perform best when I'm working on something meaningful."
Even before she started college, Linn Anne Bjelland Brunborg used to say that she wanted to save the world and her CV serves as testament to her obvious commitment.
Facts
Name: Linn Anne Bjelland Brunborg
Position: Managing Director of Orkla Ocean
Department: Orkla Ocean falls under the Orkla Foods business district
Employed by Orkla since: 2012
Linn Anne's best advice for anyone wanting to work for Orkla: "I think we perform and thrive best when we are working on something we love, so if you can choose your studies and career based on a genuine interest or hobby, then leaping out of bed to go to work will be much easier. If you like working with other people, then Orkla is also a good place to be. People engage in cooperation across the board and are generous with each other. Orkla has many smart people with different types of top expertise who enjoy making a contribution.
Marine vegetables
She holds a PhD in nutrition and her research has involved investigating how food can affect brain development in children and adolescents. One of the things she has contributed to during her ten years at Orkla is reducing the salt content of Toro products, etc. During the 22 years that she has been working a clear trend has become obvious during her career: promoting the importance of food for our health. And now she's going to teach us to love seaweed and kelp.
"First of all: seaweed and kelp are marine vegetables. There are 12,000 different species globally and around 400 of these are found in our waters. They are naturally nutritious and contain important substances that only exist in low quantities in other foods, such as iodine. They are a fantastic source of dietary fibre and some vitamins that might otherwise be difficult to ingest, such as B12. Seaweed and kelp are also naturally rich in umami (savouriness), the fifth basic taste alongside sweet, sour, salty and bitter. It could bring many innovative tastes to the plant world," says Linn Anne.
She speaks breathlessly about seaweed and kelp. In her capacity as the CEO of the newly established company Orkla Ocean, she and her constantly expanding team will develop new products based on seaweed and kelp as raw materials. And we're talking about much more than just finding new market potential for Orkla. There is a larger context here:
Sustainability in practice
"The world's population is increasing – and if we are to feed everyone without simultaneously using up limited and vulnerable resources such as fresh water and land, we must find new and more favourable value chains in order to boost food production. Our planet consists of 70 per cent salt water – and we think that there is enormous potential in the ocean. By growing seaweed and kelp we would have plants that bind carbon dioxide and produce oxygen. That's something that we're totally dependent on now. At the same time, these plants serve as good growth areas for shellfish and fish. Consequently we can strengthen the ocean's biodiversity while simultaneously producing food. Also: if we want to reduce the negative environmental impact of food production, we should be eating a more plant-based diet. Orkla Ocean is sustainability in practice," says Linn Anne, who doesn't actually like the concept of sustainability:
"A few years ago I was really fed up with that word. It felt like a cliché with no content, something everyone was sticking on their businesses without actually doing anything real about it. Orkla has been working on sustainability issues for many years, long before the word was even invented. And with Ocean, I feel like we're doing something unique. We're establishing a completely new value chain in the group."
There are just a handful of kelp producers located along the Norwegian coast today and Orkla has bought into one of these companies: Arctic Seaweed in Flekkefjord.
"Orkla does not have any traditional experience in becoming involved in the first stage, so this move is mainly designed to give us a toehold in the industry. We believe that collaboration between producers is important in order for seaweed and kelp to succeed as an industry. Our competitors are not other producers, they are other good products," Linn Anne points out.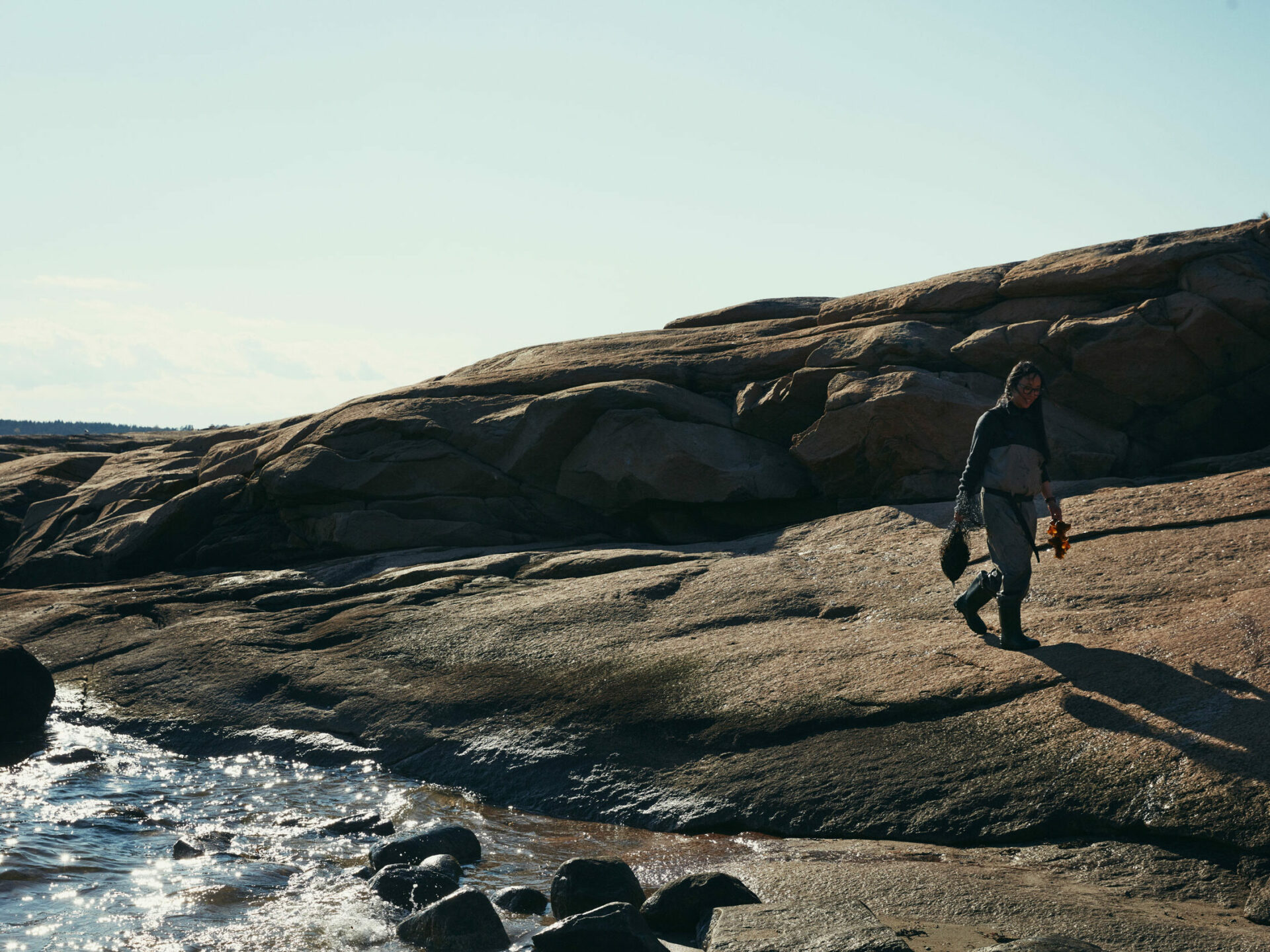 Fascinated by the sea
Cultivating seaweed is almost like cultivating vegetables on land – except that you do not need soil, fertilisers, pesticides or fresh water. However, seeds are sown during the autumn and allowed to germinate and grow during the winter, and then in the spring and early summer it is time to harvest them.
"It is fascinating to see the explosion of growth that occurs when light penetrates down through the water and to experience the clean clear water and see the myriad of living things. It's exciting to see everything that's going on below the surface of the water. When I was young, I loved watching David Attenborough's programmes, particularly the ones about the sea. I was allowed to stay up a bit longer then," she says with a smile.
There is no doubt that Linn Anne appreciates food from the sea, but what about consumers – what would be required in order to make them enjoy seaweed and kelp?
"Consumer education is important and we have realised that consumers can often be reached through restaurants. Trends often start there. And if you look at how popular ramen shops have become during the last couple of years, there is a natural link from there to seaweed and kelp. If we are to get consumers on board, we need to cook food that tastes good and is tempting – the fact that it is nutritious and climate-friendly is not enough to sell it."
"We are starting with sugar kelp and winged kelp (butare), which are nice mild species from a purely taste point of view. However, most of the seaweed and kelp on the market today is produced in Asia, and we are now going to develop and sell it with a Scandinavian flavour. This requires a gradual approach."
I'm surrounded by talented people with specialist expertise and it is a privilege to be allowed to learn from them every day.
Things will take time
"You're a start-up company in a large group. How much time will you have to test out the seaweed and kelp market?
"We are not a start-up in the traditional sense of the word, precisely because we have the security of belonging to a large group where senior management are supporting our initiative. But we don't know where we'll end up. We have made it clear to Orkla's management from day one that this will take time – we must have the opportunity to develop our products in an industry that is still in its infancy in Norway. We are being given that opportunity now, but obviously we must deliver and show that we have a dish for sustaining life. And this is a balancing act that we are experiencing every single day."
"What motivates you in your everyday life?
"One of the most exciting things is when I see the results of professional input. That scientific knowledge about nutrition, for example, can be converted into products that people want and which in turn improve their health. That's rewarding. I have worked extensively with nutrition, health and research – and now the commercial aspects have increasingly become a major part of my everyday life. That's exciting."
"So what's your most important work tool?"
"Definitely the people around me. Orkla is a fantastic workplace with loads of human capital. I'm surrounded by talented people with specialist expertise and it is a privilege to be allowed to learn from them every day."