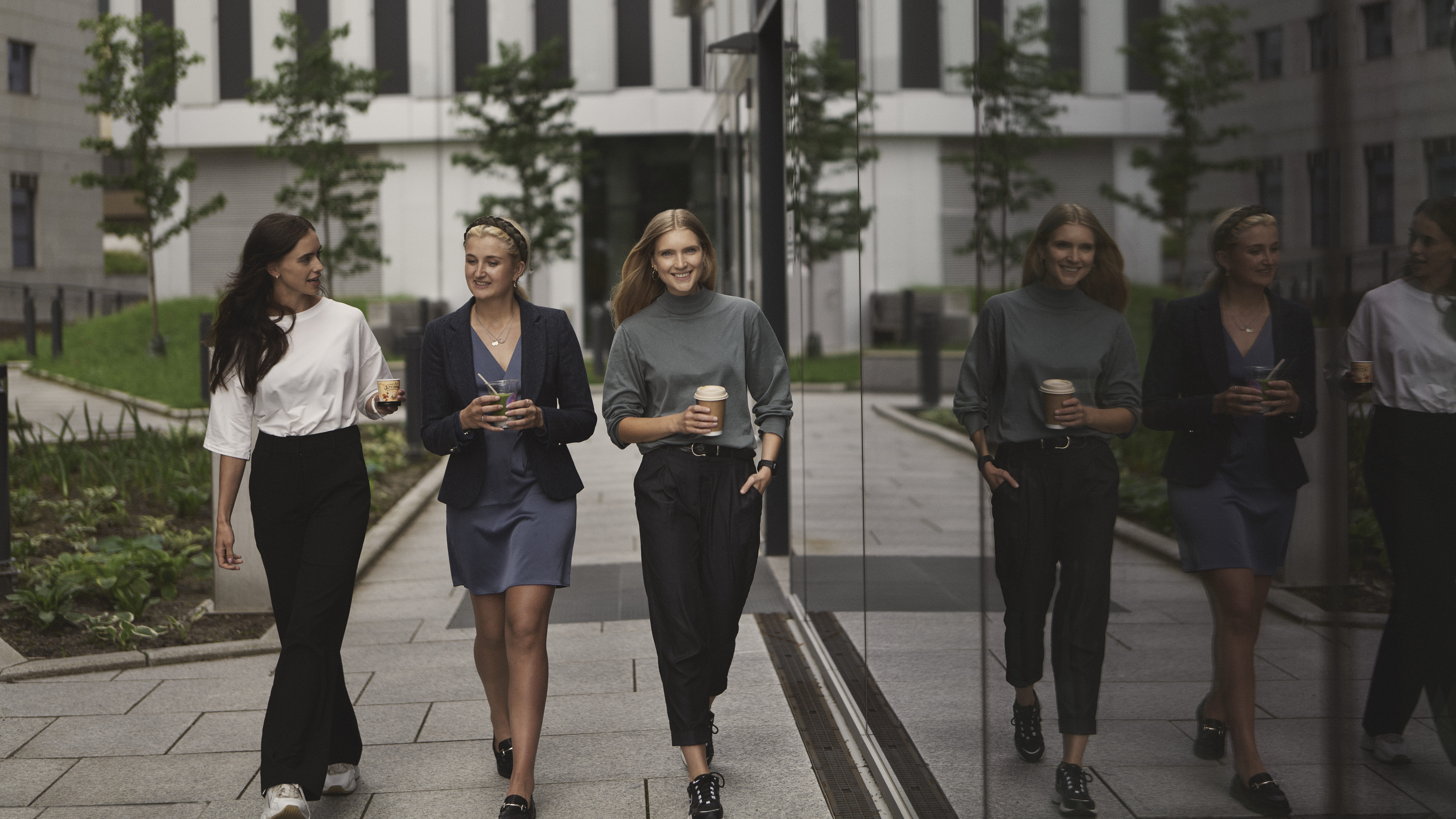 Summer Internship
The search for this year's summer interns for Summer Internship 2023 has begun, and we are looking for students from several fields of study for the entire organization. The application deadline was October 2nd. As an intern with us, you get the opportunity to experience what it is like to work at Orkla. We want to give you an experience of a lifetime, and we believe that the journey to your dream job starts here.
How do I apply?
We recruit Summer Interns throughout fall and expect that the interns work fulltime the following summer from June to August. Our summer internship recruitment process starts by completing an online application, and if you are taken further you will receieve aptitude tests that have to be completed. After this, we will invite a group of candidates to a day at our headquarters in Oslo where we will be making the final decisions. We are looking forward to seeing your application.
The deadline was October 2nd.
Who are you looking for in this internship?
We are looking for both bachelor and master students who want an opportunity to use theory in practice and get relevant working experience. There are many professional environments that you can work with in Orkla and we are looking for motivated and curious students who are studying:
Finance/economics
Sustainability
Innovation
Marketing
Supply chain
IT
Audit & compliance
HR
Sales
Food science/chemistry
What can I expect from being an intern at Orkla?
At Orkla, you will receive lots of support and feedback as well as being in good company with other summer interns. Our interns will be part of group projects which will open for discussion and teamwork. We will make sure you get feedback along the way, and will encourage you to discuss and work together. As an intern, you will get the opportunity of working on real projects with guidance from experienced people in the organization. There is also a lot of social activities after work, so you will get to know other interns and colleagues well throughout the internship period. You will also work in groups with other interns in other departments than your own for the annual case competition. Most interns believe this is the best part of the internship as you work together to create new solutions and your ideas will actually be presented for a jury. Here, one build on each others' strengths and see the importance of having different backgrounds and perspectives. Our goal is to give you a real insight of how it is to work at Orkla daily. You will therefore have a good starting point for the next step of the working life – both in theory and in practice.
Where is the headquarter located?
Orkla's headquarter is at Skøyen, just by Skøyen train station and is therefore very centrally located. There are also several factories around the country that it is possible to apply to.
Meet some of this years Summer Interns
If you have any questions about the Summer Internship or the application process, please contact us at karriere@orkla.no