Information technology
As one of Norway's largest listed companies, it is important that we are up to date on the latest technology and that information security is assured. Orkla therefore has a separate company that brings together the specialist communities within Orkla. Orkla IT enables us to act quickly and strategically across national borders and assist companies with the implementation of new technology and digitalization.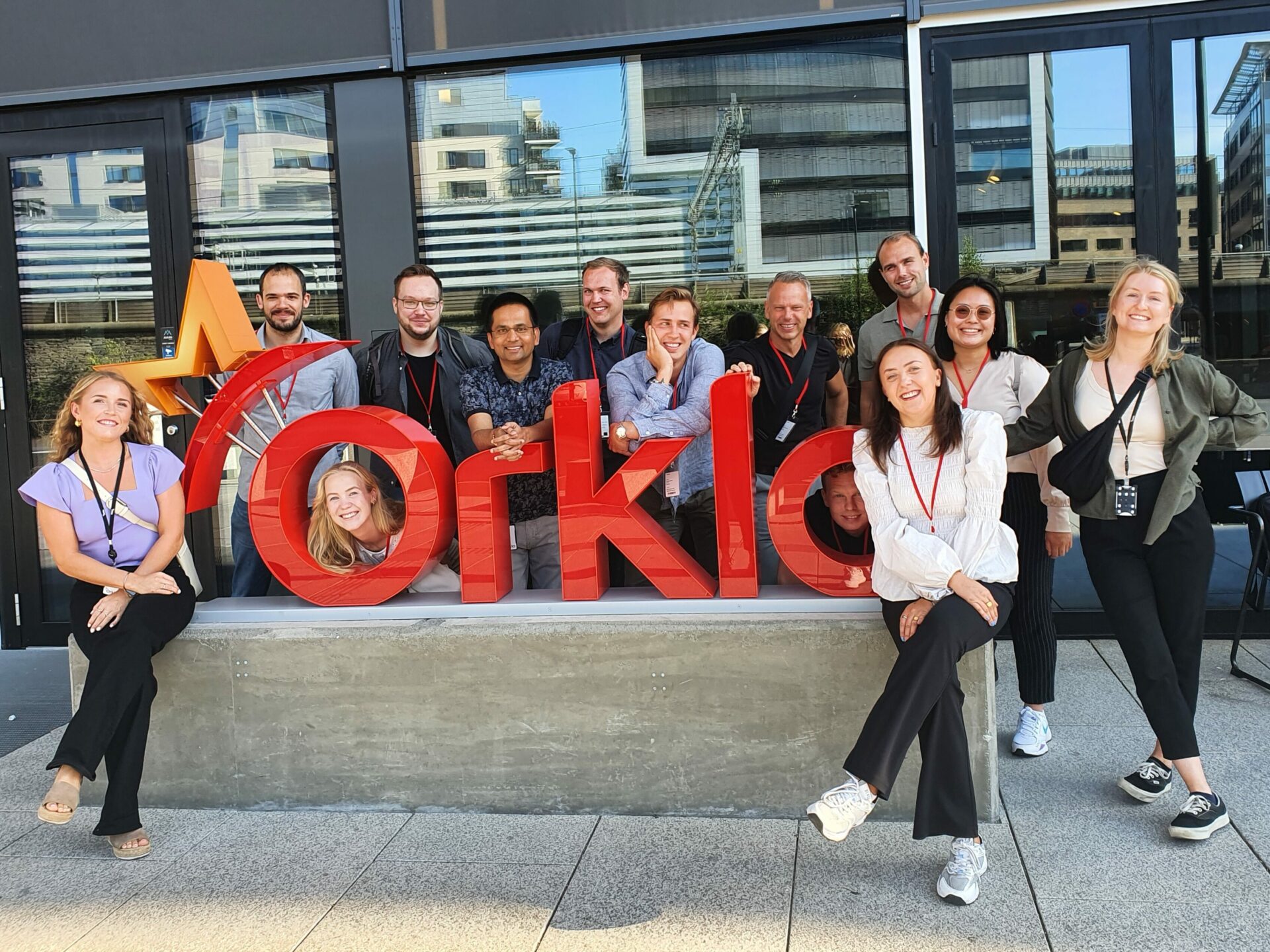 In Orkla IT, you get the opportunity to work within the specialized areas of Orkla's IT organization. You will be close to the business and at the same time become part of a skilled professional environment. You get to work with experts in one or more of the areas of architecture, development, integration, AI, data analysis, cloud solutions, Cyber Security, web development, project management, operation and administration. We work with the technologies of SAP, Microsoft and Salesforce, as well as much more. We work in an agile model where each team has end-to-end responsibility within their area.
Orkla IT supplies products and services to the other companies in Orkla. We advise and help our employees to have a productive everyday life, digitalize our customer solutions and our factories through project implementation, operational services and technology.
In 2022, we will have over 150 employees, of which 55% of the managers are women and the total proporation of women is 40%. We are mainly located at the head office in Oslo, as well as Malmö in Sweden. 
If you are at the start of your IT career and want to join us in building the Orkla of the future, we can offer both a summer job and becoming part our IT Young Professional Program.
Feel free to contact karriere@orkla.no if you have further questions about what it is like to work at Orkla IT.